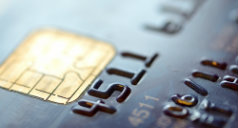 With the freedom of 0% APR* flexible spending, where you go and what you do might just feel limitless! Consider your 0% SRFCU Credit Card your ticket to finally take that much-needed trip or make those repairs you've been putting off.
Not only is this 0% SRFCU Credit Card promotion great for funding what you need today, it's $0 balance transfer fee can also help you manage balances you may have accumulated on higher-rate cards or loans. Plus, this card has no annual fee — and even when the 6-months of 0% APR* is up, you can still have a great fixed rate as low as 10.99% APR!*
Reach out to apply for this liberating card offer today — it won't last long!
Summary

0% APR* introductory rate for 6 months
$0 balance transfer fees
$0 annual fees
After the intro 6 months, get great FIXED rates as low as 10.99% APR*
Build good credit for future loans
Competitive rates
Easily replaced if lost or stolen
Speak to a SRFCU personal lending consultant to find out more
Read information on smart credit card use

Details Include:

*Eligibility required & normal underwriting guidelines apply. APR=Annual Percentage Rate. 0% APR introductory rate applicable for Aug 1, 2019-January 31, 2020 only. Fixed rate applicable after initial 6-month intro period is based on credit rating at time of application & will remain in effect for the life of the credit card. Contact us for additional details.