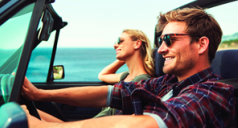 Car Solutions: Mechanical Breakdown Protection!
Mechanical Breakdown Protection from Car Solutions could save you a bundle in costly, unexpected repairs over the life of your vehicle. Offering packages to meet all sorts of coverage and budget needs, Car Solutions is our go-to referral for proactive vehicle owners.
Whether new or pre-owned, Car Solutions provides many parts and repair service fees for your covered vehicle. For instance, most plans even include: 24-hour roadside assistance, rental car reimbursement, tire road hazard protection, and even travel and lodging reimbursement.
Learn more about Car Solution's comprehensive plan and get a no-obligation quote today!
Summary

Picks up where vehicle warranties drop off
Affordable way to minimize repair costs
Available for new or pre-owned vehicles
Plans to fit a variety of budgets and needs
Coverage for many affiliated expenses built-in
Frequently referred by SRFCU to our members