SRFCU Members are continually supporting their local communities. By being part of the SRFCU family, you are keeping your money at home, where it belongs. Our 10, 15, & 20 year mortgages are not sold, but kept in house. Your money is used to fund LOCAL projects in our communities. SRFCU supports 100's of families, businesses and organizations throughout the communities we serve. We are committed to keeping your money working for you, your friends, and your communities.
We are devoted to the communities in which we serve. To us, building stronger communities is of great importance. Our standards reflect this focus and our employees do too! We believe financial and physical support is vital to success. In addition to allocating Marketing funds each year for donating to countless awesome causes, we also give our time in many ways. Our local schools are also a big focus for us. We believe every child should be given the opportunity for a great start and Financial Literacy is one way we can help make that happen.
Events
Small or large — we support them all! Bras Across The River is our largest event and is championed by SRFCU in partnership with Jackson County Sheriff's Department, Jackson County Board of Supervisors and many other local businesses. This event raises money for the American Cancer Society and those funds are marked for Breast Cancer support here on the Mississippi Gulf Coast. So, get involved with this one - a great event, for a great cause, ran by caring compassionate folks with focus on our MS Gulf Coast Breast Cancer Victims and their families.
We have many other causes that we're passionate about which include the Moss Point River Run, Making Strides, American Heart Association and Wounded Warriors - just to name a few.
We're proud to show you why "We are the better way to bank" — in more ways than one!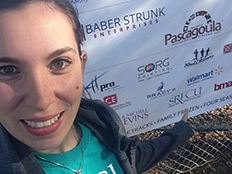 5K Sponsorships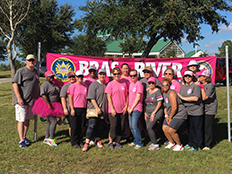 Bras Across the River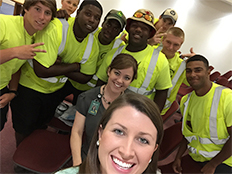 Financial Education at local employers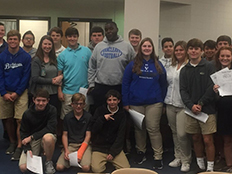 Financial Education at our schools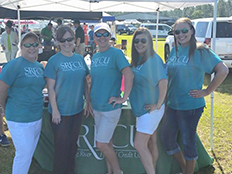 George Co BBQ Challenge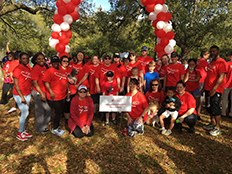 Heart Walk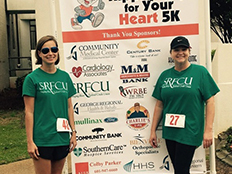 Hippity Hop 5K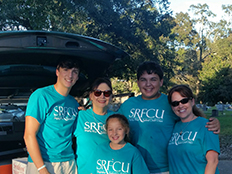 Homecoming Parade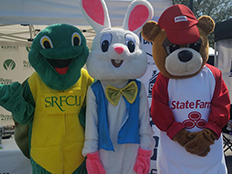 Hurley Old Fashion Day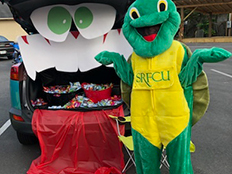 Lucedale Trunk or Treat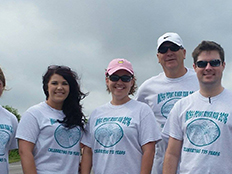 Moss Point River Run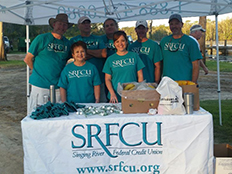 Renew Our Rivers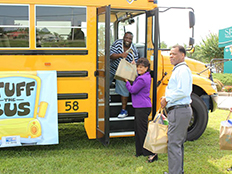 Stuff the Bus